Language skills in your resume
Formerly they were perhaps freestyle, today they belong to the duty: foreign languages. In an application they should therefore not be missing in your resume. But what about the level: when nine years of school English automatically very well, if you ever had a one in testimony? Should we list the evening class Italian with? For all this, there are clear rules.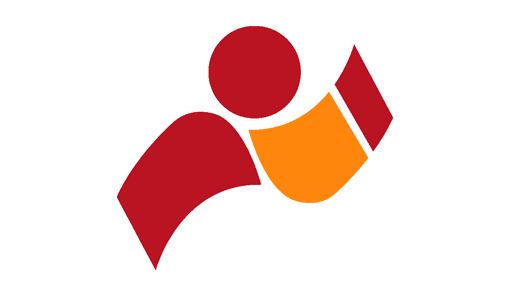 Basically, it is not so important how long one has learned a language. Whether there were five years of French at school or seven – that is rather irrelevant. The decisive factor is the level at which you have mastered the foreign language.
Basic knowledge as knowledge of languages in the curriculum vitae: As exceptions
Languages should not be included in the CV, if one only has basic knowledge. Exceptions: We speak German and English except any other language, or the language is for the employer of relevance. If you for example have a basic knowledge in Russian and the employer has Russian branches, you can your Russian under "Basic" or "basic skills" list.
advanced basic knowledge
"Extended Basic" – sometimes called "middle skills" – proving that you can make yourself understood. but to a proper conversation still missing some vocabulary and grammar.
Proficiency or "good"
Are you his knowledge as "conversational sure" or "good", a daily conversation in a foreign language without any major problems is possible. You can see through, however, that you have weaknesses in all correspondence.
In CV following disclosures recommended language skills:
Basic knowledge
conversational safe or good knowledge
fluently
fluent
mother tongue
"Fluent" and "native"
As "fluent" you can present his language skills, if you vocabulary and grammar exercises so that you easily can understand texts in books and newspapers and depth can lead conversations about almost all topics. Contract negotiations are but at this level is not there – this is what the phrase "fluent".
This shows that even complex issues pose a problem and that appropriate terminology exists. Proficiency also means that one can interpret during a negotiation nuances in language. For example, if an offer for the business partner is the maximum or if I can still continue to negotiate. All information can be supplemented by the addition of "in speech and writing."
Who is "native"?
When "Native" means you really only the languages with which you grew up – even if you have mastered a foreign language still so good.
Latin "fluent"?
Latin speak and write in usually no more, just as ancient Greek or to Hebrew – therefore allowed in dead languages off the usual level descriptions. can you enumerate the dead languages anyway – but only if one has a Latinum or Graecum. Then you write for example "Latin (Latinum)".
Can desirable – specify known certificates!
If one has acquired official language certificates – for example, the TOEFL score , the Cambridge Certificate for English language or the DELF / DALF in French – then you should mention the course in the CV. Not worth mentioning are evidence without official and recognized character in academics: So Courses, summer language courses or courses without national similar conclusion certificates.
As everywhere in the CV is also in language skills: Honesty is the best! Fibs at language level easily come to light – at the latest when the interlocutor during the interview times briefly for allegedly "negotiate safe" language changes.
linguistic proficiency:

 40 Tips languages specify in CV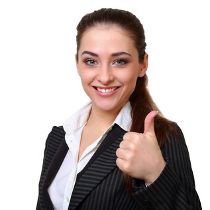 You have concrete examples in mind, we have clearly listed for you numerous sample formulations for the most common foreign language in the workplace, namely English.
You can easily ratings then use to rate your Spanish, French, Italian or maybe Russian.
"The statement 'English: very good' is in your resume no longer convincing.
Enter additional concrete examples of how to use English daily in your workday.
Our examples from number 25 will inspire you."
English spoken in CV: Correct level and continuous gradations
Proven, but now actually overtook something specifications that are used in many applications, are:
1.
English: fluent
2.
English: very good
3.
English: good
4.
English: Basic knowledge
Alternatively, the following differentiated classifications for the presentation of foreign language skills are used.
But even with these descriptions the information content of your resume should be increased, see our examples from number 25th
5.
English: fluent (written and spoken)
6.
English: fluent
7.
English: conversational safe
8.
English: Advanced Basic
9.
English: Basic knowledge
Common European Framework and language skills?
To provide more clarity, and the Common European Framework (GER) can be used for classification of language skills:
10.
English: C2
11.
English: C1
12.
English: B2
13.
English: B1
14.
Englisch: A2
15.
Englisch: A1
Common European Refenzrahmen with explanations?
Since not all recruiters, future line managers or headhunters are familiar with the Common European Framework / GER, you can complement the formal specifications of the GER by explanatory descriptions:
16.
English: C2 – fluent in speaking and writing
17.
English: C1 – fluent in speaking and writing
18.
English: B2 – fluent
19.
English: B1 – conversational safe
20.
English: A2 – good basic knowledge
21
English: A1 – Basic knowledge
Speak fluently in everyday work, read and write ?
The newly featured examples demonstrate that a more detailed description of the knowledge of foreign languages on the division into "talking" to "read" and "write" can be achieved.
This differentiation is quite well for in the context of occupational requirements CVsuseful.
Finally, there are professional fields of activity, is where the phone more often in a foreign language.
But positions in which much will correspond in English or in another language.
22.
English: speak and read (fluent), write (fluent)
23.
Spanish: speak and read (fluently), write (good basic knowledge)
24.
Russian: speaking (good basic knowledge)
25.
English for sure: Daily corresponds with customers in English by e-mail
26.
English fluent: Regularly held presentations in English and German meetings moderated
27.
English for sure: Frequently deals in English drafted, sent to customers and answered inquiries to the phone or via email.
28.
English fluent: The "company language" in the last 7 years was English.
29.
English safe: documentation, processes and quality standards regularly drafted in English.
Convince with professional experience and stays abroad?
You may choose to already describe your English language skills in German CV in English.
Finally, there is no DIN standard curriculum vitae, which prescribes mandatory that the entire resume must be written in German.
For example, if the job announcement sound knowledge of foreign languages demanded or is decidedly pointed out that the contact with customers, business partners or colleagues abroad constantly takes place in English, it is advisable to put your language skills into the foreground.
A highlighted to language learning might look like:
30.
English: Strong writing and speaking skills
High school year in the US, master and doctoral theses in English
31.
English: Intermediate writing and speaking skills
Erasmus semester in UK
32.
English: fluent
Translated business documents from English into German and back
How will the information reviewed at your foreign language skills?
33.
If you perform very good English skills in your resume, you have to expect one way or another during the job interview question in English to answer.
34.
And if you characterize your level as fluent, there are certainly companies that a large part or even the whole interview will result with you in English.
35.
In particular, if the language skills are explicitly called for in the job announcement.
36.
For example, because you are calling with customers in English, to solicit bids in English or even to hold presentations in a foreign language.
And how you can emphasize your language skills in addition?
37.
Experienced Candidates may also foreign languages and their use in everyday work into work certificate to register.
Then solidifies on readers in the personnel department of the impression that a candidate or a candidate actually has the language skills that are demanded by the company.
38.
Further, in the letter described specifically are, in what way, foreign languages are the everyday work of the candidate.
39.
Even current certificates on occupational courses, weekend courses, online courses or passed language exams are of course useful. The relevant courses run in CV please with the corresponding times in month and year.
This highlights the timeliness of your language skills and your commitment to targeted training.
40.
And if you want to emphasize your language skills particularly impressive, you should see a reference transducer please, your performance and your skills in a Recommendation Letter to confirm in English.
You may also wish our helpful hints on using representation of your  computer and PC skills or your  developments, trainings and seminars  use in your resume.
CV advanced
Resume Manager -> 7 quick tips
Unemployment in CV -> 15 formulations
Breaks in CV -> To explain
Application -> Finally, the death of the third page
Gaps in your CV? -> 5 quick practical tips
Children in CV – specify> How?
Equipment for the application -> Direction and Selection
Language skills in CV -> 40 Tips
IT skills in CV -> 25 Tips
Training in CV -> 25 Tips
Hobbies and interests – represent> The CV
New trend -> Brief profile on your CV
Email Application -> 30 new tips
The optimal setup -> set arguments in CV
CV for Headhunter -> Better a brief biography?
English Bewerbung: CV, Recommendation Letter, Job-Interview, Assessment-Center
CV write: English Sample CV and the 15 top tips
German degree in English CV – how to translate?
Write English Arbeitszeugnis itself: Recommendation Letter
Letter of Recommendation or Letter of Reference? What are the differences?
Telephone interview in English: Describe yourself – 25 typical questions
Interview in English: 100 questions, tips for answers and formulations
English Proficiency Test
Before we start, three important notes!
1. Check before starting your speakers or headphones – the test contains Hörverstehensaufgaben!
2. Avoid typos in the gap texts – every letter counts.
3. Each task is provided with a countdown. The countdown starts at the Hörverstehensaufgaben once you play the Hörbeitrag, with all other tasks when you're on the page.
Facts
Free Placement test
According to European standard
In just 15 minutes
task types
advantages
Countdown
out Level
learning recommendations
English proficiency test information
Are you fit in English? The free online placement test English of the telc test developers checked your English language skills in around 15 minutes. You have the tasks for reading comprehension, for listening comprehension and grammar and vocabulary to make – do you have the English test passed completely, you get an assessment of your level. The classification is based on the levels of the Common European Framework of Reference for Languages (GER).
Free English proficiency test with evaluation and recommendations
If you finish all tasks of the placement test English, you will be shown your score obtained for the various skills of reading, listening and vocabulary at the end of the test. By e-mail you will receive a detailed evaluation to your English test .
Including: the GER descriptions to your level and recommendations for further learning. With the placement test English you have the opportunity you to get a first overview of your language skills and to seek you, for example with reference to the level reached stage an appropriate language course.
The placement test English contains 13 tasks that check your listening skills, your reading comprehension and your language skills in the areas of vocabulary and grammar. Note: Each object is provided with a countdown. If time expires for a task, you have to go on to the next task.
Important for teachers and other language professionals: When it comes to very advanced Sprachkomptenz, this test does not differentiate as accurately. The focus of the tasks is in the middle, in the move of all the learners.
English test and voice test knowledge
In the lower boxes, we have some background information on the subject of evaluation testtogether. Notes on CEFR under reference frame , information about learning strategies and types under study tips .
The placement test on sprachtest.de are a joint project of telc GmbH and Spotlight Verlag. About Feedback on the placement test English rejoices the speech Test magazine .
Language ability: English Skills
When listing your language skills in your resume may not be missing an indication of the state of knowledge. But how do you rate your knowledge of foreign languages a realistic?
As before, there are no uniformly used and official definition of linguistic skills. Although HR managers know that behind "expandable knowledge" usually "basic knowledge" hide, it is in the definition of "good" or "flowing" knowledge more difficult.
Provide information only language certificates or recognized language tests such as the TOEFL . -Englisch-, the TCF French test or UNIcert certificate system in which the knowledge is classified If you can not produce a language certificate, gives the following list some clues for the assessment of your language skills:
label "Expandable / basic skills"definition : here is school knowledge, sufficient to find their way, for example on holiday or to conduct a short telephone call.
label "good knowledge of English" or "conversational" definition: conversations and phone calls are no problem.
label "Very good or flowing English skills " definition: participation in subject-related conversations and discussions without any problems.
designation" negotiation and agreement, spoken and written " definition: a definition of language proficiency reached nearly the level of a native speaker. When specifying the language skills but an excessive classification is misplaced. In an interview to be foreign languages check very quickly. Ask the "fluent" specified as the CV English skills then only out basic knowledge, this can mean a premature end for the candidate.
Watch video 5 Secrets to Improve Your English Listening Skills